Programmable Timer Relay
Programmable timer relay is an all-in-one device with simple PLC function, available in 8, 12, 16 inputs & 8, 12, 16 outputs, high quality and factory price. The programmable timer relay provided by ATO with 12V or 24V DC supply voltage, can work as simple PLC, with intelligent and humanized control, easy to learn, understand and operate. Optional 3 output forms of transistor DC output, transistor AC output and relay output. Input compatible with PNP/NPN.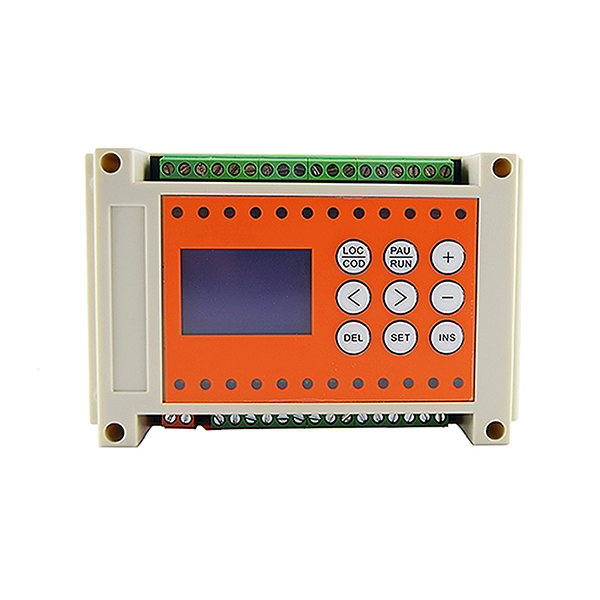 Function
Independent control - It can replace 8, 12, 16 single-channel timer relays and each is controlled independently. The time accuracy is 0.1 second.
Linkage control - The programmable timer relay;can be used in any combination of multi-channels without synchronization error caused by multipe single-channel timer relays. Loops can be nested arbitrarily.
Calendar timing - Support daily (0123456 is valid) ×× Hrs;×× Min -;×× Hrs;×× Min, and;× Month;× -;× Day;× -;× Hrs timing control.
Simple PLC - The controller supports simple logic operations, allowing 8 switch input function to be customized, and conditional timing function.
Offline management - No need to connect the computer and mobile phone, the simple PLC can edit and set directly on the control panel with high-definition LCD display, easy to operation.
Specification
Model
ATO-TIMER-PLC
Number of Inputs
8, 12, 16
Number of Outputs
8, 12, 16
Output Form (Optional)
Transistor DC output: 3A 10V DC ~ 30V DC
Transistor AC output: 3A 12V AC ~ 250V AC
Relay output: 5A 277VAC/ 30VDC
Input Form
Compatible PNP/NPN
Mechanical Life
3 million times
Operating Voltage *
12V DC or 24V DC
Operating Current
<200mA
Rated Power
5W
Integer Error
≤1%
Repeatability Error
≤1%
Installation
DIN-rail mounting
Certification
RoHS, FCC, CE, CCC, TUV, UL
Dimension
145*90*40mm
Weight
0.38kg
* The loads need to be powered separately from the programmable timer relay, especially when the supply voltages are different between them.
Input & Output Spec

Input: Can be connected to various switch inputs such as push button switches, proximity switches, photoelectric switches, relays, sensors, etc. It has built-in 5V pull-up and over-current and over voltage protections.
Output: Can be connected to a variety of switching loads, constant speed motors, contactors, solenoid valves, relays, LEDs, cylinders, etc.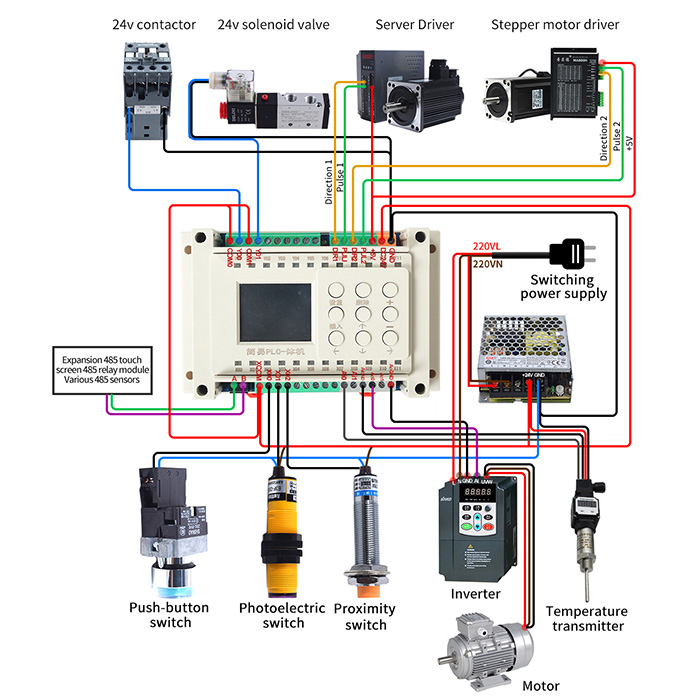 Wiring Diagram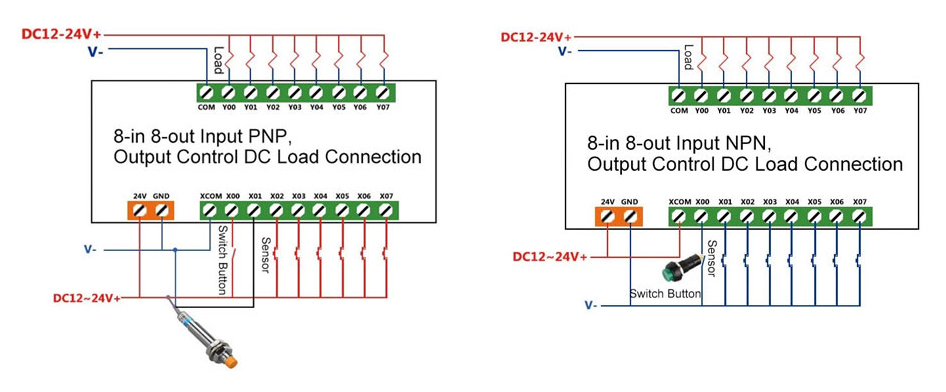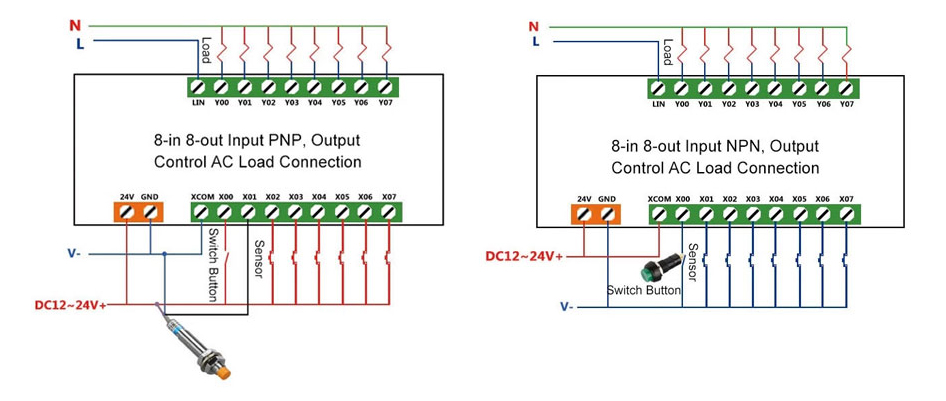 What is a timer relay?
Time relay is a very important component in electrical control system. In many control systems, time relay needs to be used to realize delay control. Time relay is an automatic control electrical appliance that uses electromagnetic principle or mechanical action principle to delay the closing or breaking of contacts. Its characteristic is that there is a delay from the time when the self-attracting coil gets the signal to the action of the contact. Time relays are generally used for motor starting process control as a function of time.
The main function of the time relay is as an executive device in simple program control. When it receives the start signal, it starts timing. After the timing is over, its working contacts open or close, thereby promoting the subsequent circuit work. Generally speaking, the delay performance of the time relay can be adjusted within the design range, so as to facilitate the adjustment of its delay time. A time relay alone may not be able to start delay closing, and then disconnect after closing for a period of time, first realize delay closing and then delay opening.
Related Products